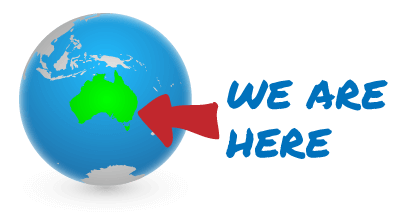 Yep. We're Aussies.
But we've been selling Thermochrons to the USA for nearly 20 years and we ship thousands of dollars worth of stock to U.S. customers every month.
Our prices are low. Our delivery is streamlined. And our backup is immaculate.
If you have questions or need support, you can email us at [email protected].
Or, you can call us on +61 2 9614 6417 between 9am and 5pm Sydney time.
The current time in Sydney is .
Or you can use the form below…
OnSolution Pty Ltd
Unit 43 / 5 Anella Ave
Castle Hill NSW 2154
Australia
Phone : +61 2 9614 6417
Fax : +61 2 9614 6891