Getting the most from your Thermochrons with eTemperature software
The free software that is available for Thermochrons is rather limited.
The smart alternative is eTemperature.
eTemperature makes it easy to organise, configure and read data from your Thermochrons. It was written from the ground up by Thermochron experts with your needs in mind. It has been revised and updated over the years to reflect changing technologies and specific requests.
eTemperature is now a powerful, polished and easy-to-use software package.
Licenses available
If you bought your Thermochrons from another supplier, you may be struggling with their software.
Licenses for eTemperature software are available to buy separately.
Need more info?
Visit the eTemperature website for articles, how-tos and videos.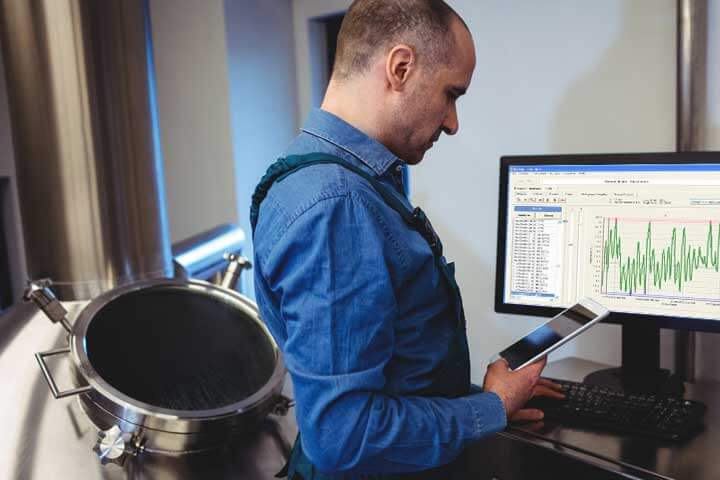 eTemperature
Current Version: 9.12
eTemperature provides a quick and easy way to manage Thermochrons and display the results. Standard features include:
Support for all Thermochron models including TC, TCS, TCX, TXU, HC.
Support for 64-bit windows (see new drivers below)
Graph with pan, zoom, colour coding, tagging, and exporting
Daily Min/Max report and exceptions in min/max report
Advanced data analysis capabilities including min, max, average, ice days, mean kinetic temperature and more
Export to Microsoft Excel, Microsoft Word, and other applications.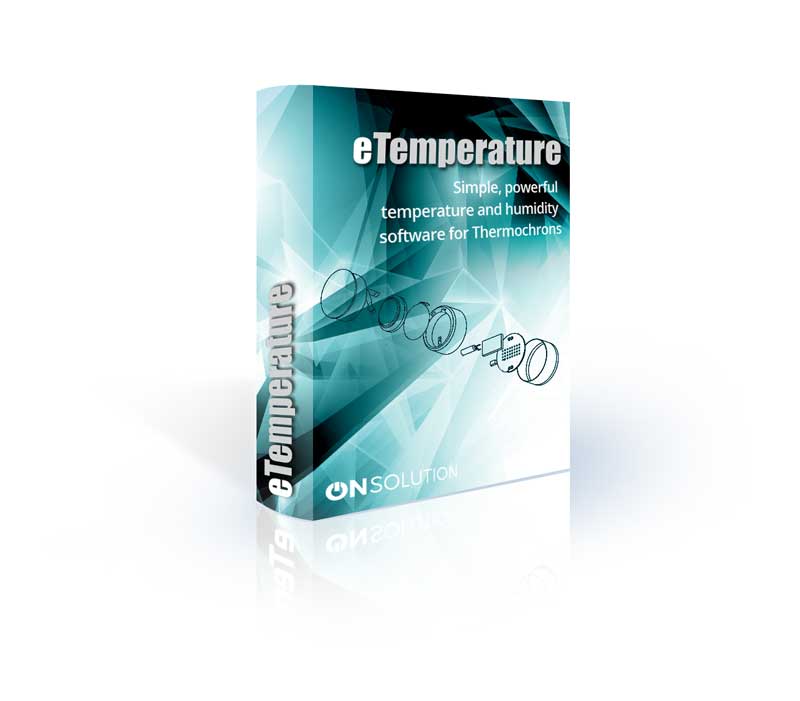 Try before you buy.
Download eTemperature and try it for 8 uses.
IMPORTANT: For a new installation, you must install either the 32-bit or 64-bit drivers as well as eTemperature.
eTemperature requires the drivers to be installed separately. They are not included in the main installation. You must select the 32-bit or 64-bit version. Selecting the wrong version for your machine is not an issue because the installer will inform you that you have the wrong one and stop installing.
32-Bit and 64-Bit Version 4.03 (Supports Windows XP, Windows 2003, Windows Vista, Windows 7, Windows 8, Windows 10)
Upgrade advice
If upgrading from a version after 7.10 you don't need to reinstall the 32 or 64-bit drivers.
If upgrading from a version prior to version 7.10, you will need to manually remove the existing drivers from eTemperature. To do this you will need to:
Stop eTemperature if it is running.
Remove the reader if it is plugged in.
Open Windows Explorer
Navigate to c:\program files\onsolution\etemplite
Delete all files starting with ib (e.g. ibfs32.dll).
Reset the PC
Download and install the new drivers
Plug in the reader